You're probably no stranger to those little dark specs of fungus that show up all over your windows and your siding. This particular type of fungus is known as artillery fungus, and while it's not dangerous, it can be hard to remove.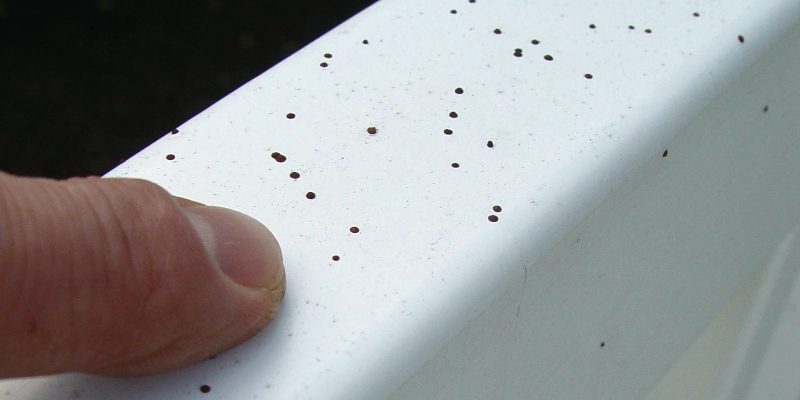 If you've tried your hand at exterior house cleaning to attempt to remove artillery fungus from your siding and windows, you probably know that these tiny, adhesive particles take a lot of time and effort to get rid of. And if you don't take care of them when they first show up, the spots can become permanent, making the replacement of your siding or windows necessary.
At first, you might think that pressure washing is the right exterior house cleaning solution to take care of artillery fungus, but it can actually cause more harm than good. When you pressure wash this fungus, the spores become airborne and spread to other places, which can lead to a bigger problem. Pressure washing can also damage surfaces on your home's exterior, such as siding, paint, and window glass.
If you're looking for an exterior house cleaning solution that works on artillery fungus and won't harm your home's materials, soft washing is the answer. Soft washing is a gentler alternative to pressure washing, but it's extremely effective at eliminating fungus at its source, preventing future infestations, and leaving your home's surfaces perfectly clean.
Between cleaning appointments, you can take steps to prevent the growth of artillery fungus on your windows and siding. For example, consider replacing wood-based mulch with gravel or rubber mulch. Artillery fungus does well in environments that are wood based. You should also diligently maintain any mulch areas throughout your yard and avoid over-watering your mulch to prevent ideal breeding conditions for this fungus.
Do you have any questions about removing artillery fungus from your home? Contact us today to speak with one of our soft washing pros!