We offer exterior house cleaning to boost your home's curb appeal and improve your neighborhood's overall appearance.
Your home is a special investment and a special place where you find rest, live your day-to-day life, and make lasting memories with your loved ones. You deserve to do all these things in a clean, beautiful environment, so it's important to schedule exterior house cleaning every so often. At Maverick SoftWash, we offer a gentle solution to your needs. It's called soft washing.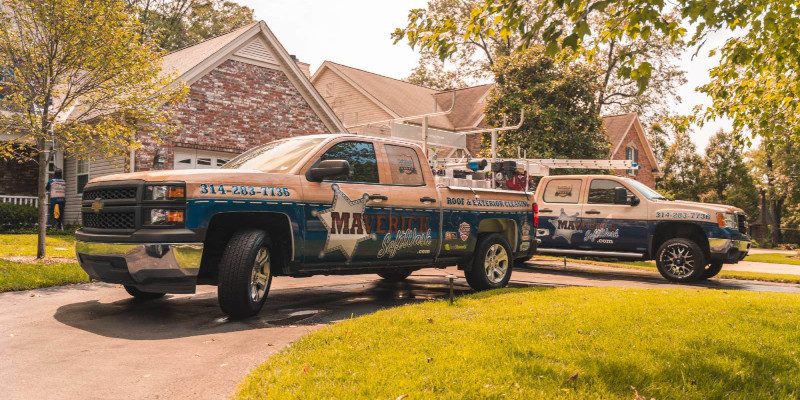 With our specialized soft washing process, our team can clean the exterior of your St. Louis, Missouri home without risking any of the damages that are associated with pressure washing. Our unique process does not involve excessive water or fossil fuel use, and you won't have to deal with disruptive sounds.
Our exterior house cleaning services include the following benefits:
Low-pressure cleaning that doesn't damage surfaces (40 psi compared to 4000 psi with a pressure washer)
100% biodegradable, water-based cleaning solutions
Elimination of mold, algae, mildew, moss, and other contaminants
Results that last 4 to 6 times longer than with pressure washing
Treatment that doesn't harm plants or property
We can promise you fantastic results. With the use of highly effective, eco-friendly, non-hazardous cleaning solutions, we'll take your stained and dirty home and transform it, leaving it sparkling clean. You can have pride in your home again, as well as peace of mind that there are no harmful substances causing your exterior surfaces to deteriorate.
To learn more about our exterior house cleaning services or request a free quote, contact our team today.
Similar Services We Offer: