Restore your deck's appearance with soft washing.
Having a deck is a major win if you're someone who likes to spend time outside with your loved ones. Whether you go to your deck to read books, soak in the sunlight, chat with your loved ones, play games with your kids, or just admire your yard, you can't overstate how nice it is to have a designated space for these kinds of activities. However, spending time out on your deck is far less appealing when it's dirty.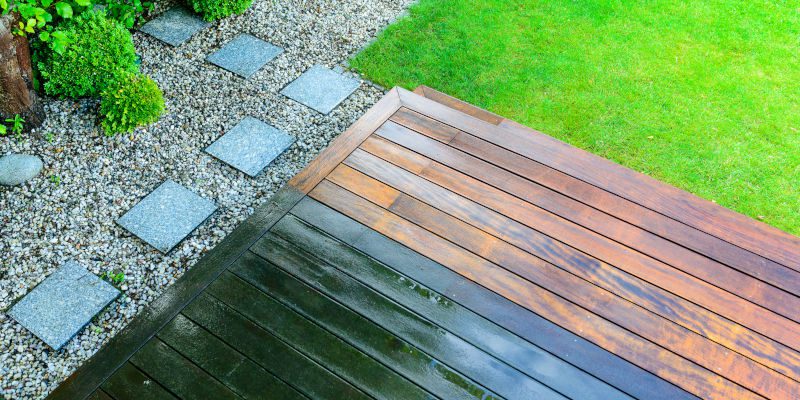 Unless your deck has a covering over it, it's constantly exposed to rain, harsh sunlight, and the elements in general. Your deck can easily become coated with dirt, grime, and organic growth, making it both slippery and unsightly. Luckily, you can rely on us at Maverick SoftWash for deck cleaning.
Our approach to deck cleaning is extremely gentle. While we know that pressure washing is often a popular exterior cleaning method for decks, the intense pressure can be damaging, and the results don't last very long, so we use soft washing instead.
Soft washing is a low-pressure exterior cleaning method that is safe for your deck and removes contaminants at their roots. With our water-based, biodegradable cleaning solution, we can kill any algae, mold, mildew, or bacteria on your deck and leave it looking better than ever. Plus, soft washing keeps your deck clean 4 to 6 times longer than pressure washing.
If you are interested in deck cleaning at your home in St. Louis, Missouri, contact us today to schedule an estimate.
Similar Services We Offer: