Soft washing is safe for all the exterior surfaces at your home or business.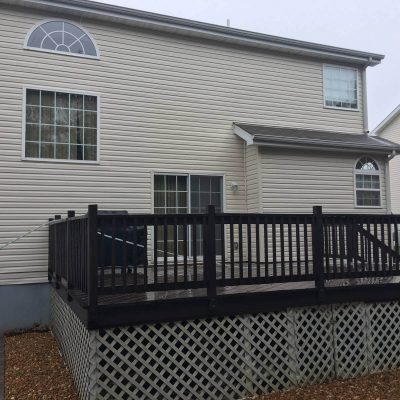 Your home takes a beating throughout the year as dirt, grime, and other contaminants begin sticking to it. Once these substances begin to make their mark, your home's eye-catching curb appeal becomes more elusive. A house that's stained and streaked with contaminants can also bring embarrassment, keeping you from inviting family and friends over for special events. If you've just about had it with the dirt and bacteria on your house, reach out to our team for soft washing.
At Maverick SoftWash, we are exterior cleaning professionals who can help restore your home to its original beauty. We are dedicated to providing long-lasting results and getting your exterior surfaces clean without damaging them, which is why we use soft washing to clean most surfaces.
Soft washing is a gentle exterior cleaning method that uses significantly less pressure and water than pressure washing. It also involves spraying your surfaces with a proprietary blend of cleaning solutions, which target contaminants such as algae, mold, mildew, and moss. Since these contaminants are the underlying cause of ugly stains, eliminating them means you can enjoy long-lasting results. In fact, with soft washing, your surfaces should remain contaminant-free 4 to 6 times longer than they would with pressure washing.
Soft washing is safe for all exterior surfaces, including roofs, windows, parking lots, decks, fences, patios, gutters, driveways, siding, walkways, and solar panels. Whether you need it for your home or your business in St. Louis, Missouri, you can count on us for soft washing. Contact us for a free quote today.