Keep your business's windows clear and clean with our help.
As a business owner, you understand the importance of first impressions, so you also understand how your commercial building's appearance can affect people's impressions of your company. If your customers see dirty windows upon visiting your business, that can reflect poorly on you. Take action by scheduling commercial window cleaning with our professionals at Maverick SoftWash. We proudly serve businesses in St. Louis, Missouri and would be happy to tell you more about our service.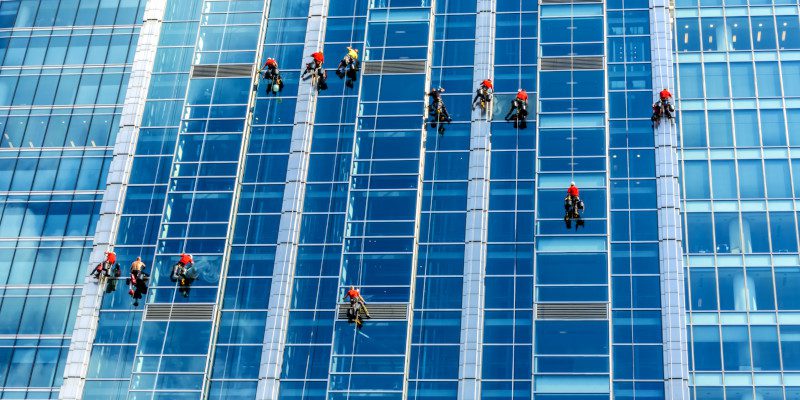 There are many ways to clean windows, but we feel our approach is one of the best options around. We use the Phantom Window Works pure water technology to get your windows sparkling clean. You can count on us to remove all traces of dirt and grime, as well as leave a protective, hydrophobic coating behind by applying a product called Final Wash. In addition, we use RO/DI spot-free water to rinse off your windows to make sure the glass is really clear.
Commercial window cleaning can be harder to get right than you might think, but trusting the right professionals with the job is the best way to ensure high-quality results. We know what we're doing, and you can feel at ease when our uniformed, trained team arrives to provide the professional service you expect from us.
If you have any questions about our commercial window cleaning service or would like to schedule an estimate, don't hesitate to contact our team today. We look forward to helping your business make the right impression.