Ensure your commercial roof's longevity with our roof cleaning service.
Building maintenance is as important outside of your building as it is inside, which means there are various exterior surfaces you will need to get cleaned from time to time. One of those surfaces is your commercial roof, which is exposed to the elements at all times and may suffer from dirt, grime, or even organic contaminants like mold and algae. Because contaminants can damage your roof over time, it's important to remove them through safe and effective commercial roof cleaning.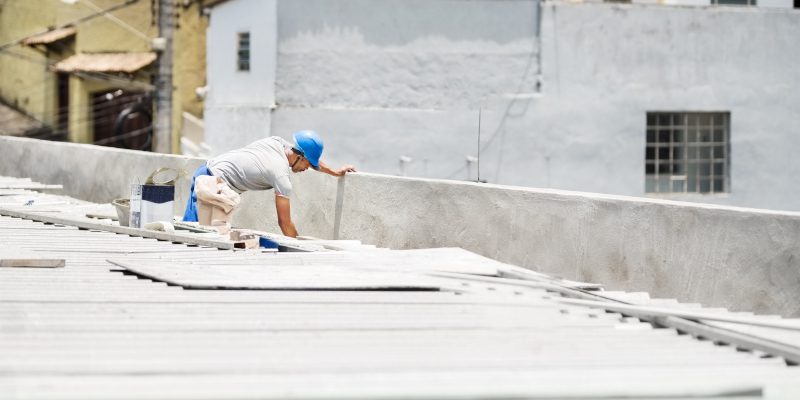 At Maverick SoftWash, we proudly offer commercial roof cleaning in the St. Louis, Missouri area, including TPO & EPDM roofs. Our method is safe for all types of commercial roofs, so you won't have to worry about your roof becoming damaged by intense pressure or harmful chemicals.
Our commercial roof cleaning method is known as soft washing, a gentle alternative to pressure washing. Instead of a pressure washer, which typically reaches well over 1,000 psi, we use a gentle sprayer that exerts closer to 40 psi, or about the same amount of pressure as a garden hose.
Soft washing also uses a special blend of water-based, 100% biodegradable cleaning solutions to target contaminants. It kills any mold, mildew, algae, moss, or bacteria that may be growing on your roof, so your roof stays clean longer. And because soft washing uses less water than pressure washing, it's an environmentally friendly solution.
If you need commercial roof cleaning to enhance your business's appearance and protect your building from damage, contact us today for a quote.