Call us and leave oil stains on your driveway in the past.
Are you tired of looking at the oil stains on your St. Louis, Missouri driveway? If so, you don't have to put up with them anymore. Our driveway cleaning service is designed to help increase curb appeal, protect the state of your driveway, and prevent accidental slips and falls by getting rid of the oil stains and other outdoor contaminants that negatively affect your driveway.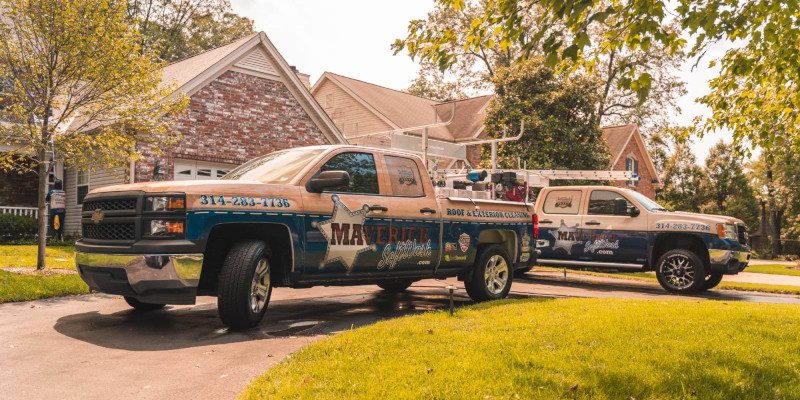 Driveway cleaning is necessary for safety reasons as well as aesthetic reasons. It's easier to slip, trip, and fall on a dirty driveway than a clean one, and falls can lead to some pretty serious injuries. You can help prevent these injuries for you and anyone else that walks onto your driveway by making sure your driveway gets the cleaning attention it needs.
We use softwashing as our primary cleaning technique for our driveway cleaning service. This is because softwashing has a powerful cleaning solution specifically designed to wash away outdoor contaminants like algae, oil stains, dirt, and grime without damaging your outdoor surfaces. It's proven to help eliminate contaminants for a long-lasting cleaning job, so you don't have to worry about hiring another cleaning service shortly after it gets cleaned the first time. However, if the situation calls for it and your driveway is durable enough to handle it, we can also provide pressure washing services to clean it.
If your driveway is covered in oil stains or other unsightly contaminants, you can count on us here at Maverick SoftWash to have your driveway looking its best in no time. We prioritize quality service that you know won't damage or negatively affect your exterior residential and commercial surfaces. Give us a call today and leave outdoor stains in the past.