Increase your home's energy efficiency with solar panel cleaning.
If you're concerned about your environmental footprint and keeping your energy costs down, as most homeowners are, solar panels can be a godsend. However, you might not see all the benefits they can provide if you don't take it upon yourself to maintain your panels regularly. Up on your roof, your solar panels get exposed to dirt, dust, and other debris that may inhibit their ability to capture the sun's rays, which means less solar energy for you. But with solar panel cleaning, you can resolve this issue easily.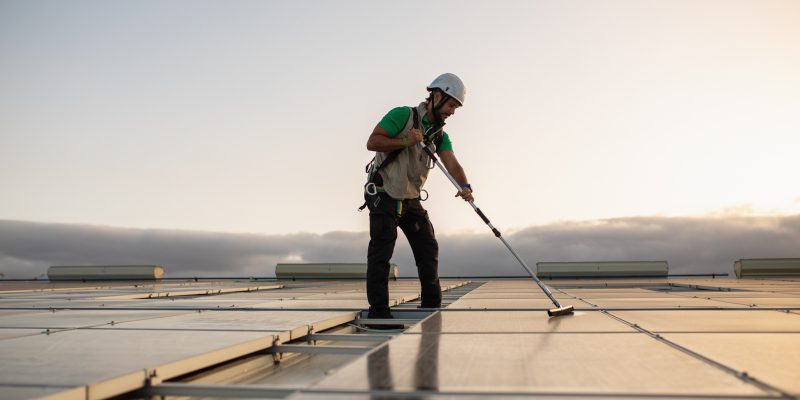 At Maverick SoftWash, we are the professionals you can trust for solar panel cleaning in St. Louis, Missouri. We use only the gentlest equipment and techniques to avoid scratching or damaging your panels in any way, and we work with attention to detail to ensure we don't miss any spots. By the time we are finished, your solar panels will be sparkling clean and ready to do what they do best.
The method we use for solar panel cleaning is called soft washing, which is often referred to as a gentle alternative to pressure washing. High pressure could easily damage your delicate solar panels, but soft washing uses very little pressure and special cleaning solutions to remove any organic growth like algae and bacteria.
We can ensure thorough results when you turn to us for solar panel cleaning, so don't hesitate to contact us today if you'd like to learn more or schedule an estimate. We look forward to helping you get the most out of your solar panels.