Protect your roof from damage and restore its beauty with soft washing.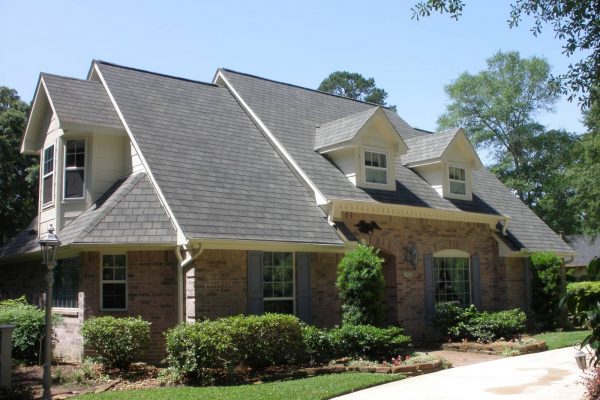 For years, homeowners have turned to pressure or power washing as a solution to get their roofs clean, but even with these services, the root of the problem was never taken care of—not to mention that the intense pressure often caused damage. With the pressure washing process, only the surface layer of mold, mildew, algae, and bacteria can be removed from your roof. The roots remain, so while pressure washing will make the stains disappear, they typically return within six months.
At Maverick SoftWash, we take a better approach to roof cleaning. Using a proprietary blend of biodegradable cleaning solutions, we will clean your roof and eradicate stain-causing microbes, killing 100% of the contaminants that have built up there.
Besides killing the microbes on your roof, the other reasons to trust us for roof cleaning are as follows:
Enhance the Look of Your Property – Instead of settling for a roof that's covered in dark streaks, schedule soft washing to stop contaminants from taking over your roof.
Extend the Life of Your Roof – Algae, mold, and moss can damage your roof, reducing its lifespan. Soft washing removes these contaminants before they can do irreparable harm.
Avoid Expensive Roof Replacement – Failing to get your roof cleaned may mean you will have to invest in a new roof. Roof cleaning will save you a significant amount of money.
Claim Health Advantages – Irritants like mold, mildew, algae, and fungi can cause major health issues. With our cleaning process, we will completely sanitize your roof and improve the health of your family.
We are proud to serve St. Louis, Missouri and offer a 5-year warranty with our roof cleaning service. Contact us for a quote.