We can help you achieve clean gutters.
Your gutters are responsible for the thankless task of catching rainwater and diverting it to a safe location away from the base of your house. They can do this easily when there aren't any clogs, but if your gutters are filled with leaves, twigs, dirt, and debris, it will be harder for them to function properly. If you need gutter cleaning in St. Louis, Missouri, turn to our team at Maverick SoftWash for the best results.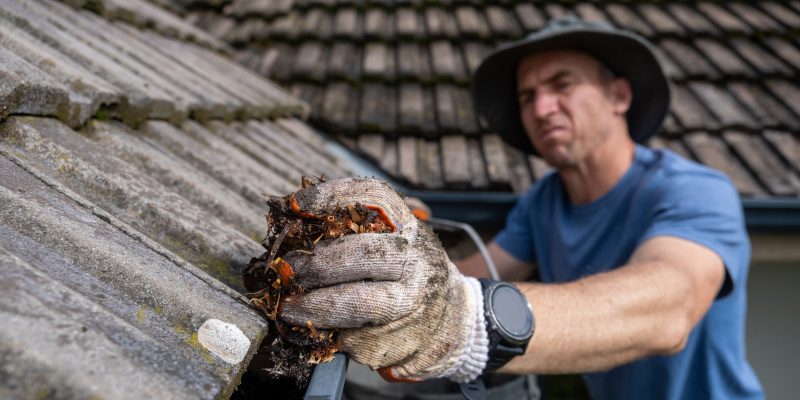 We recommend scheduling gutter cleaning with our professionals twice a year—once in the spring and once in the fall. Regular cleaning will keep water from spilling over the sides and make your gutters last longer.
When we arrive to provide gutter cleaning, we'll make sure to follow the proper safety procedures and thoroughly remove any debris from the inside of your gutters. We'll bag the debris and take it offsite for disposal when we're finished, but before the job is done, we'll make sure to rinse out your gutters and downspouts to ensure proper flow.
If your gutters need extra attention, we're happy to provide gutter brightening services. We use Gutter Butter to remove the "tiger stripes," or black streaks, on your gutters. These are caused by oxidation from UV rays, but we'll remove as much oxidation as possible.
Don't hesitate to get in touch with our team if you would like to know more about our gutter cleaning services. We're here to assist you and provide the professional service you deserve.
---
At Maverick SoftWash, we offer gutter cleaning services for customers in St. Louis, Des Peres, Valley Park, Kirkwood, Fenton, Webster Groves, Creve Coeur, O'Fallon, Wildwood, Ballwin, and Chesterfield, Missouri.