Restore the appearance of your siding with soft washing.
Your siding serves two main purposes: to elevate your home or business's appearance and protect the overall structure from the elements. To fulfill these purposes effectively, however, your siding needs to be free of dirt, grime, and other contaminants. If you've recently noticed that your siding is stained and unsightly, you don't have to live with it. Our team at Maverick SoftWash can provide siding cleaning for residential and commercial properties alike in St. Louis, Missouri.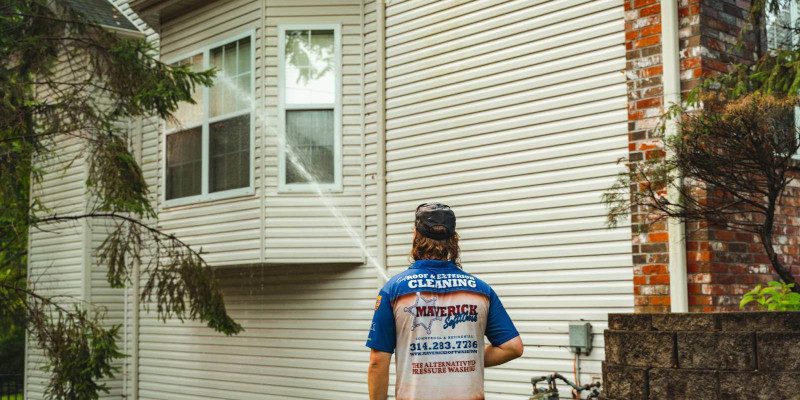 When we provide siding cleaning, we take a gentle approach so as to not damage the delicate wood, vinyl, fiber cement, or other material that your siding is made of. Our method is called soft washing, and it is a gentle yet highly effective cleaning method that is safe for all exterior surfaces.
We'll begin by applying our proprietary cleaning solutions to your siding and allowing them to sit there for a period. These water-based solutions are biodegradable, so you can have peace of mind that they won't harm the environment. Once they have had the opportunity to work their magic, we'll rinse the solutions and buildup off your siding with low-pressure water to reveal a clean and beautiful surface underneath.
What makes soft washing unique, aside from its gentleness, is its ability to kill organic contaminants like mold, mildew, algae, and bacteria. These are the substances that cause stains in the first place, so eradicating them means longer-lasting results.
Contact our team today if you are interested in a quote for siding cleaning.