Make sure your business gets the attention it needs to attract customers.
Attracting new customers is key to making sure your business turns a profit. However, even if you offer quality products or services, potential customers and clients can easily be turned off to your business if the outside appearance is dirty or dingey. You can help your business attract new customers by maintaining your commercial space's exterior appearance with our exterior commercial washing service.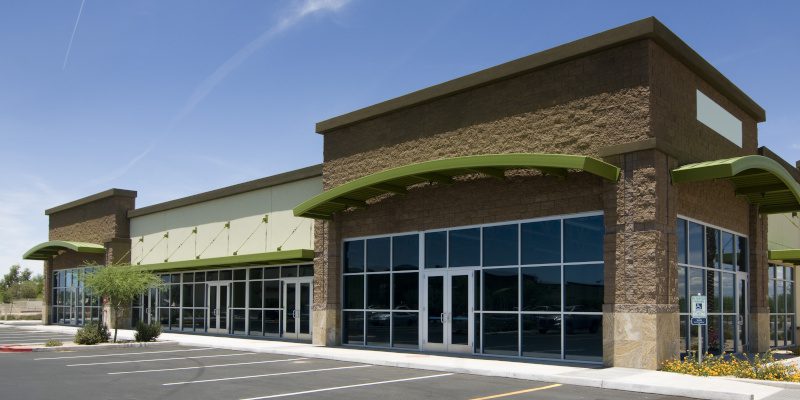 Exterior commercial washing can include many different surfaces, from the building itself to the parking lot, the windows, and more. All of these surfaces naturally get covered by contaminants like algae, dirt, and grime as time goes by, so periodic washing services are necessary for your property to get the facelift it needs to attract more business.
In addition to helping your business look more appealing to outsiders, exterior commercial washing helps preserve your property. While contaminants may not seem like too big of a deal, they can actually wear down your outdoor surfaces over time, causing your property to become damaged and in need of costly repairs. Because of this, exterior commercial washing can help extend the lifespan of your property by eliminating these contaminants and grime before they begin to wear your commercial property down.
Does your St. Louis, Missouri commercial property need a quality wash? We here at Maverick SoftWash are happy to help restore the appearance of your business with our excellent services. We offer both softwashing and pressure washing depending on what surface needs to be washed, as well as Phantom Window Works for commercial window washing, so come talk to us today for all of your exterior commercial washing needs.