Prevent dirt buildup on your fence with our fence cleaning service.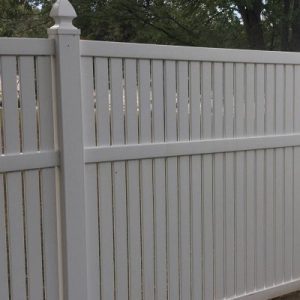 Like your other home or business exterior surfaces, your fence is susceptible to dirt and grime buildup as time goes by. This buildup not only negatively affects the appearance of your fence, but it can also damage it. Contaminants like mold and algae can wear down your fence and can actually cause a wooden fence to rot, leading to expensive damages or replacements. Fence cleaning eliminates these contaminants to help preserve your fence for as long as possible.
Both property value and curb appeal are improved by a properly cleaned fence. When it comes to making your St. Louis, Missouri property look its very best, every detail counts, including the state of your fence. However, not every cleaning service is appropriate for your fence cleaning needs. Many people choose to pressure wash their fences, but pressure washing can cause more damage than benefits for fencing.
Softwashing is a much better alternative for the relatively delicate fence material. Softwashing involves spraying a special cleaning solution on your fence or other outdoor surface. This powerful cleaning agent gently lifts grime and contaminants from the surface of your fence. The cleaning solution targets contaminants without breaking down the surface it's applied to, making it ideal for more delicate surfaces like fencing.
If your fence is looking dirty or grimy, we here at Maverick SoftWash can help. We offer fence cleaning as just one of our many exterior cleaning services to help your outdoor surfaces look their best, so give us a call today and have your fence cleaned by the best softwashing group around.