Exterior commercial cleaning is critical to your business's look, functionality, and reputation. Regular exterior cleaning has a lot of benefits for businesses and the neighborhoods around them, whether those businesses are stores, offices, or any other type of commercial property. Our team at Maverick SoftWash offers cleaning services that can help you make a great impression.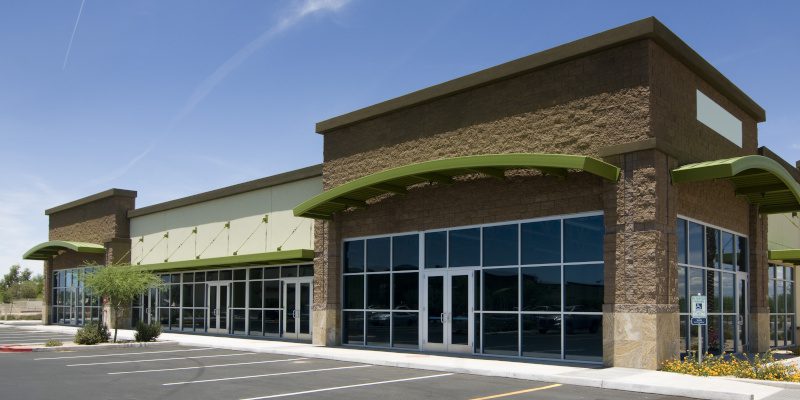 Continue reading for other reasons why a clean exterior is beneficial.
Improved Curb Appeal – The outside of your building provides the first impression for your customers, clients, and visitors. Exterior commercial cleaning helps boost that impression and tells people you pay attention to details.
Positive Brand Image – When the outside of a business is well-kept, it not only shows attention to detail but also exudes professionalism and care. Clients are more likely to trust a company with a clean and welcoming front, which helps build a stronger brand image.
Health and Safety – Exterior commercial cleaning eliminates mold, mildew, algae, and more. If left untreated, these contaminants can cause damage to the building and put the health of workers and visitors at risk. Our skilled team can help keep your building cleaner, safer, and healthier.
Increased Employee Productivity – A clean and pleasant workplace can boost employee happiness and make them more productive. This is a boost for their overall well-being and your business.
Exterior commercial cleaning goes beyond how the building looks. Contact our team today to see how we can help you get the most from your exterior spaces.